Along with many card games including poker and rum, there is another popular game called Hand and Foot. This game is commonly known as North American Card game because it originated somewhere in the North. The interesting thing about this card game that is related to Canasta is that there are no standard rules and regulations but because of so many people worked on the rules, people usually have the choice to use various sets of regulations. In simple words, hand and foot is a card game where every player has two sets of cards and the first deal that is made is known as the hand and second deal is called foot. No player can play foot deal before the hand deal is over. Usually there are four people in a common hand and foot game and they play as two teams against each other but if you have six friends, you can also play this game with three partners in each team.
Code of rules and regulations for Hand and Foot Scoring:
Yes, card games are a fun way to spend time with your friends and family and when some games are really childish and easy to play, some are really hard and can get actual competitive and hand and foot card game is one of the games that you have to play to win. Just like a basketball game where you have to write the score of each player on a score sheet so you can sum the scores of each half time up at the end and see who got the highest score, hand and foot score sheet is here to help you out for keeping score during this card game.
Because there are no certain rules and regulations for playing this game, whenever you want to create a score sheet, you need to define the rules and prepare the sheet accordingly. Let's define the value of each card first including joker that has 50 points, then aces and 2s that have 20 points each, then comes the king, queen, 10, 9 and 8 and each of them have 10 points, 7, 6, 5 and 4 all have 5 points each and then there are black threes and white threes. If any player gets all 3 No. black cards, 10 points will be deducted from his score. The key purpose of this game is to meld and it happens with various rounds i.e. first round will end with 50 points meld, second round will end with 90 points, third round will end with 120 points and the fourth and final round will end with 150 points.
Guidelines for preparing Hand and Foot Score Sheet:
Depending on the rules and regulations that you are using for the game, create either 4 or 5 columns on the score sheet for each round or meld. Mention the score of each meld at the top of each column.
There are two types of additional points including bonus points and penalty points. Make separate rows for both of these points.
There should be a separate column on the score sheet where you will mention the particulars of each game i.e. perfect meld, clean canasta, red threes and dirty canasta. Each of them have their own points and scores.
At the bottom of the sheet, include a row where score of each player will sum up and if you have two teams, you can also sum up the scores of two players as one team.
If you want, mention the points of each card on the score sheet as well so you can better understand the score of each player in every deal of the game.
Here is preview of This First Sample Hand and Foot Score Sheet Template created using MS Word,
Source: tdcaa.com
Here is download link for this Sample Hand and Foot Score Sheet Template for Annual Sales,

Here is preview of another Sample Hand and Foot Score Sheet Template in PDF Format,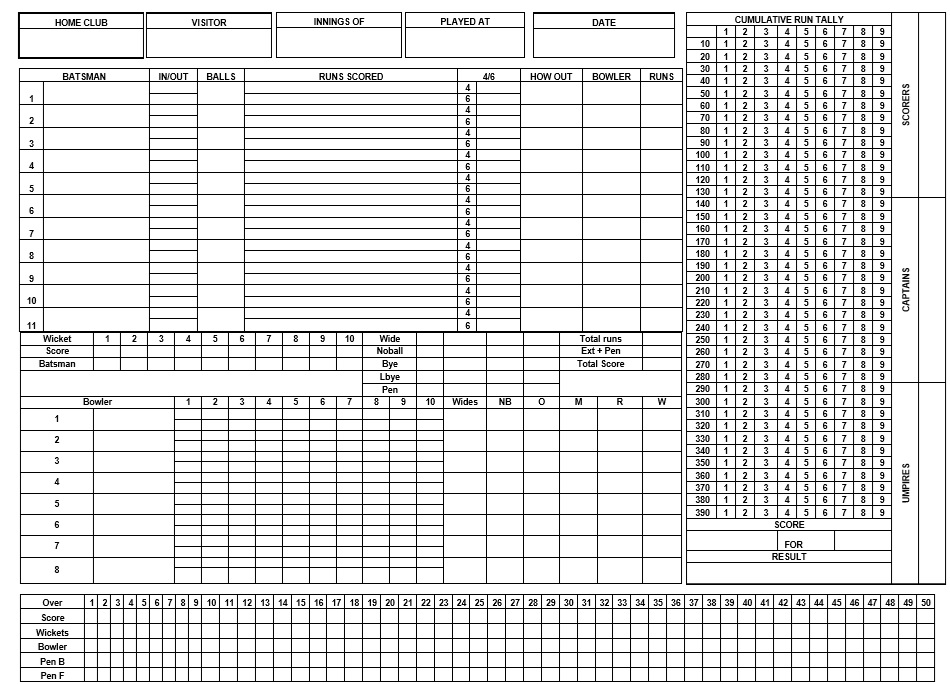 Source: formguidance.com
Here is download link for this Sample Hand and Foot Score Sheet Template for Annual Sales,

Here is preview of another Sample Hand and Foot Score Sheet Template in PDF Format,
Source: files.meetup.com
Here is download link for this Sample Hand and Foot Score Sheet Template for Annual Sales,

Here is preview of another Sample Hand and Foot Score Sheet Template in PDF Format,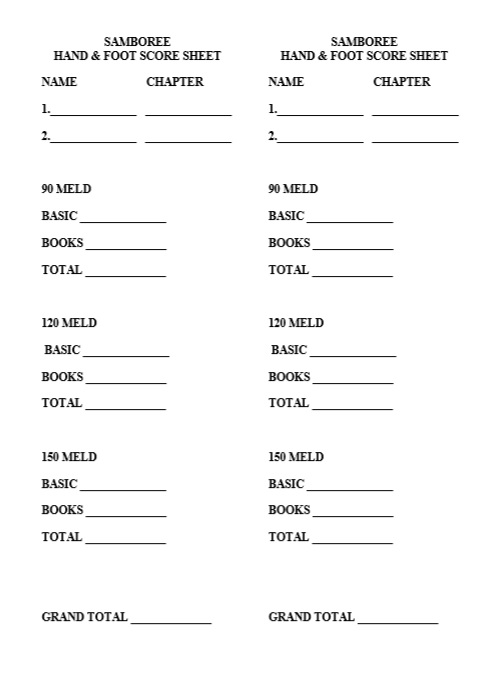 Source: goodsams-florida.org
Here is download link for this Sample Hand and Foot Score Sheet Template for Annual Sales,

Here is preview of another Sample Hand and Foot Score Sheet Template in PDF Format,
Source: tidyform.com
Here is download link for this Sample Hand and Foot Score Sheet Template for Annual Sales,

Here is preview of another Sample Hand and Foot Score Sheet Template in PDF Format,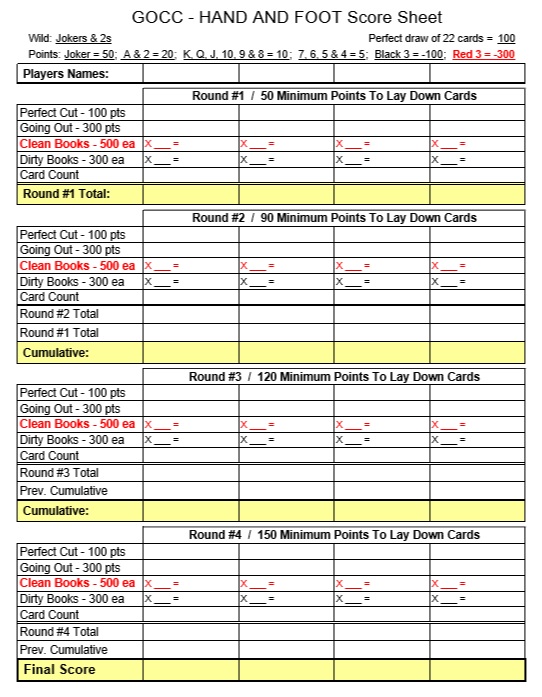 Source: tidyform.com
Here is download link for this Sample Hand and Foot Score Sheet Template for Annual Sales,