A Sales Representative is a salesman who represents a company and its products to people i.e. customers and clients. Companies with services and products hire sales representatives so that these employees can meet with potential customers, provide them information about the products and services the company offer, help them to choose better options and convince them to select the company to buy products from. A sales representative is actually the face of a company so you need to take great care of what type of people you hire and on what terms you hire them.
Introduction to Sales Representative Agreement:
When a company wants to hire sales representatives, it is important to provide them about the company policies and sales guidelines so that they can represent the company in front of clients and customers in a better way. A sales representative agreement is a crucial document in the process of hiring the salesmen. This agreement not only defines the ground on which your company is based but it also gives a proper guidelines to the sales representative about what their duties and responsibilities are and how they are supposed to act around people when they are representing your company. This agreement also indicates towards the targeted sales that the representative is supposed to make along with his salary, work hours, territory and commission or bonus on each sale.
Purpose of using Sales Representative Agreement:
There are many key purposes of using sales representative agreement and this agreement has benefits for both the employer and employees. As the company, you need to this agreement to define what you expect from your sales staff and how they are supposed to perform their duties and responsibilities. This agreement also helps the employers to control their employees with non-compete clauses and confidentiality terms and conditions. This means that if a sales representative wants to leave the company, he won't disclose the secrets and trading information with other companies. On the other hand, from the point of view of a salesman, this agreement also benefits the sales representatives. This agreement allows you to negotiate on the salary or income terms with the employer and allows you to ask for the commission or bonus that the employer agreed to give you on each sale. This means that with this agreement, the employer and the sales representative can protect their rights and obligations.
Key elements to include in the Sales Representative Agreement:
Name of the person who is hiring the sales representative with complete address
Name of the company in which the sales representative is being hired
Name of the sales representative who is being hired
Date on which the parties are signing this agreement
Details of the products or services offered by the company
Guidelines for the sales representative in order to represent the company services and products
Details of the responsibilities and duties of the sales representative
Details of commission, bonus and additional incentives for the sales staff
Validation of the agreement
Termination of the agreement
Signature of both employer and employee
Here is preview of This First Sample Sales Representative Agreement Template created using MS Word,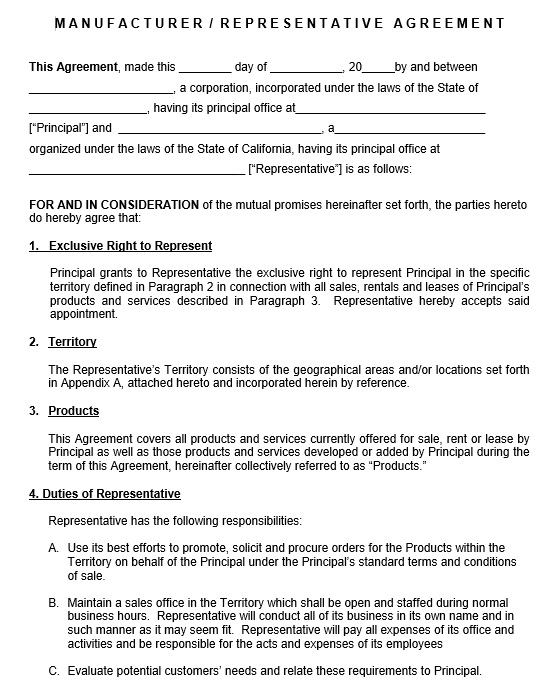 Source: erascal.org
Here is download link for this Sample Sales Representative Agreement Template,

Here is preview of another Sample Sales Representative Agreement Template created using MS Word,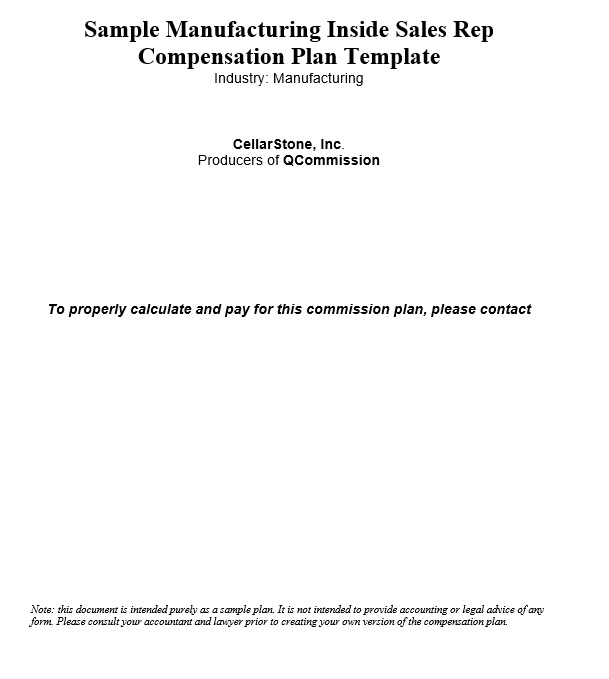 Source: qcommission.com
Here is download link for this Sample Sales Representative Agreement Template,

Here is preview of another Sample Sales Representative Agreement Template created using MS Word,
Source: templatedocs.net
Here is download link for this Sample Sales Representative Agreement Template,

Here is preview of another Sample Sales Representative Agreement Template created using MS Word,
Source: images.template.net
Here is download link for this Sample Sales Representative Agreement Template,

Here is preview of another Sample Sales Representative Agreement Template created using MS Word,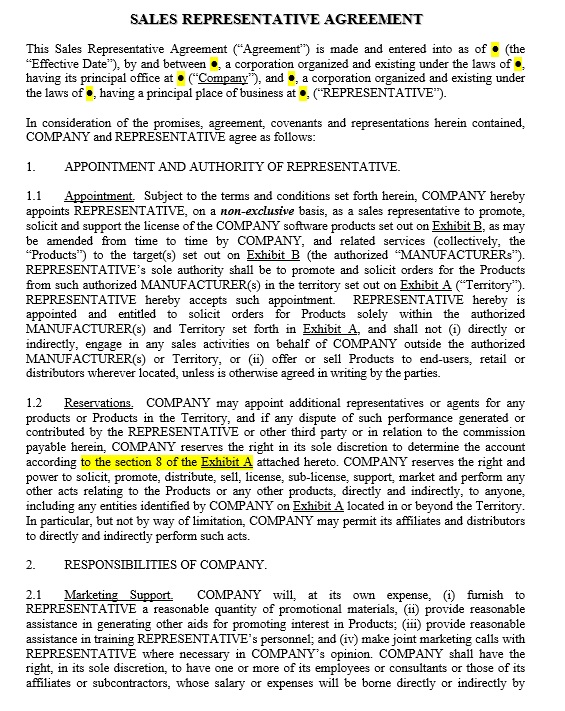 Source: lawyercorporation.ca
Here is download link for this Sample Sales Representative Agreement Template,

Here is preview of another Sample Sales Representative Agreement Template created using MS Word,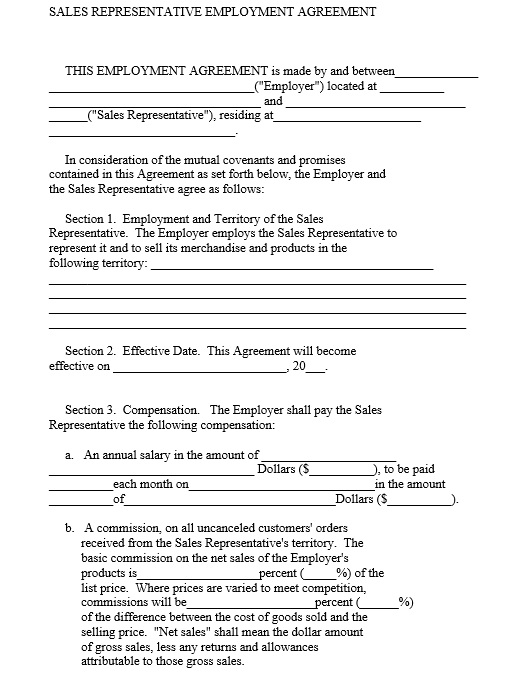 Source: labusinessconnect.com
Here is download link for this Sample Sales Representative Agreement Template,

Here is preview of another Sample Sales Representative Agreement Template created using MS Word,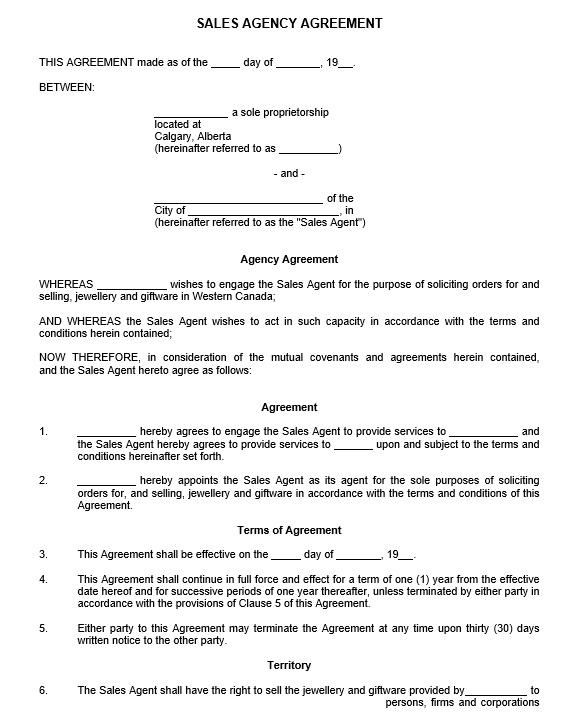 Source: ucalgary.ca
Here is download link for this Sample Sales Representative Agreement Template,

Here is preview of another Sample Sales Representative Agreement Template created using MS Word,
Source: fx365i.com
Here is download link for this Sample Sales Representative Agreement Template,

Here is preview of another Sample Sales Representative Agreement Template created using MS Word,
Source: venturehothouse.co.uk
Here is download link for this Sample Sales Representative Agreement Template,