Download these free Lunch Voucher Templates to help you design and print your own lunch vouchers.
Who don't like to have a long queue of customers which never ends, a business not only requires happy customers but happy employees as well because the happy employees, earns you healthy. When you are holding a business than the greatest way to make it run efficiently is to introduce special offers which not only attracts the customers but also helps you in running the business on the big ground. The smart idea to introduce your business to other people is to provide meal vouchers to your employees and sometimes people give it to their customers as well.
Using Lunch Voucher Templates
At this point, a question comes in once mind that what lunch vouchers are? So they are basically provided to the employees by their companies where they are allowed to have lunch in other restaurants. They hold a favorable tax as well which is a light weight on the pocket. It is made up of any ordinary paper. It is the most flexible way that you can provide to both your customers and employees.
The voucher you provide to your customers can be of lunch, breakfast or dinner depends on the services you want to provide. It is totally up to you that how you design your voucher and on what grounds you provide it to your employees. When you provide vouchers to your employees it is not only budget friendly for them but also you will feel free from a lot of problems. Sometimes company provides vouchers to their customers to run their business and to make it much more popular.
Importance of Lunch Voucher Templates
Well, when it comes on who do design it? People literally stuck. Honestly speaking it's a way simpler than you think it is. It is not necessary to sit and invest a lot of time on designing it and wasting your time on it because you have a smarter option where you can download it. There are many templates available on the internet. You just need few clicks to have it. Make sure to choose one that matches with the kind of food you are offering and with the nature of your customers or employees.
Once you have selected the template now it's the time to think about graphics that will match with the voucher. Again it's not compulsory to add fancy graphics, it can be decent as well which will look away more unique and will compliment the theme of your voucher.
You can add the name of your company, your complete address and your current contact number on the voucher. Your employees will take your voucher to another place so it is a good way to promote your business. You can write the name of your employee and also little valuable details about them. On the back of the voucher, there can be terms and condition which you want to be cleared before you provides them. A little information about the products that you are dealing in can be a smart act, but make sure it is not lengthy and descriptive, otherwise, people will simply ignore it.
Free Lunch Voucher Templates
Here is preview of This First Sample Lunch Voucher Template in MS Word format. It is very easy to edit it and input your own data to appreciate your loyal customers. A placeholder logo image is there that can easily be replaced with your own logo. Just make sure it is transparent or having white background at the least.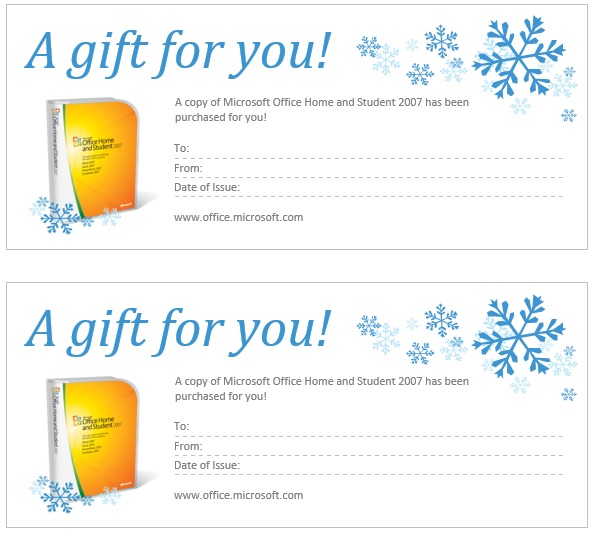 Source: wordtemplates.org
Here is download link for this Sample Lunch Voucher Template,

Here is preview of another Sample Lunch Voucher Template created using MS Word. This is a good voucher design specially for Coffee Shops or Drinks Bar to offer special discounts to their customers effectively.
Source: wordtemplates.org
Here is download link for this Sample Lunch Voucher Template,

Gift Certificates are quite an easy way to encourage your loyal customers to keep with you as long as possible. Here is preview of another Sample Lunch Voucher Template created using MS Word,
Source: wordtemplates.org
Here is download link for this Sample Lunch Voucher Template,