First and most important thing about a Coupon Book is that this might save you some money but it requires a lot of effort and good amount of commitment. If you just go out and buy something for someone close to you, it's easier but the level of consideration and affection is not very good. On the other hand, when you decide to design a Coupon Book for someone special, you should keep in mind that when that person uses a coupon, you are obligated to respect it and do it even if you don't want to. This explains that if it's just a game for you and you are not considering the fact seriously that at some point, you will be asked to do the service on the coupon; you should go for it in the first place. Another important thing is that the coupons should be suitable for the person who will receive them and use them. This means you don't want to design a Coupon Book for kids when there is only boring stuff included or a book for the adults that only have funny tasks.
Guidelines for Coupon Book Format:
First gather all the things that you will need for the Coupon Book designing. This includes the paper, color pencils, staples, markers and scissor along with the things that you want to write on the coupons. Make a rough list of all the things that you want to include on the coupons and then select suitable ones from the list.
Decide how many coupons you want to add in the Coupon Book. This will not only help you to estimate time and effort required for this task but when you have specific number of coupons to fill, you can choose the top tasks from the list.
Once all is set, it's time to create and design the coupons. Here you can save time and just create one design. You can use this design to present different tasks on the coupon or you can also create unique design for each coupon. First option is time efficient and the task will be completed in half an hour where the second option requires more time but consider the fact that each coupon in the book will be unique.
Set a specific order for the coupons and make sure to start with the most interesting one. This depends on how you want the recipient to use the coupons. Start with something that they will like the most and keep the least interesting ones at the end of the book.
Decide if you want to put staples in the book or something else i.e. ribbon. At this stage, most of your work is already done and if you have time, you can get creative at this stage with putting one or two holes in the coupons and putting ribbon through it. You can also glue the end corners of the coupons but that requires more expertise and when you haven't done it before, it's easier to just go with stapling it.
Free Coupon Book Templates
Here is preview of This First Sample Coupon Book Template created using MS Word,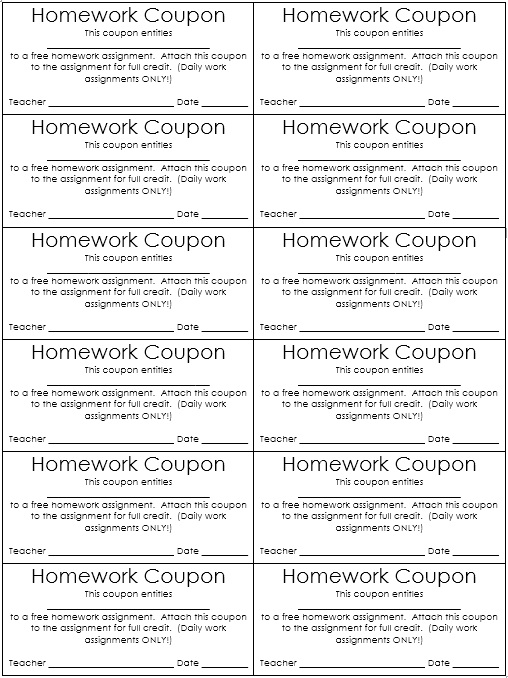 Source: teachertools.org
Here is download link for this Sample Coupon Book Template,

Here is preview of another Sample Coupon Book Template created using MS Word,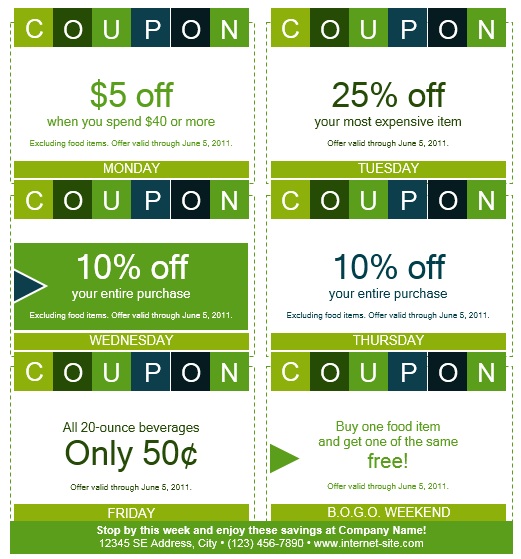 Source: templatelab.com
Here is download link for this Sample Coupon Book Template,

Here is preview of another Sample Coupon Book Template created using MS Word,
Source: coupontemplates.org
Here is download link for this Sample Coupon Book Template,

Here is preview of another Sample Coupon Book Template created using MS Word,
Source: templatelab.com
Here is download link for this Sample Coupon Book Template,

Here is preview of another Sample Coupon Book Template created using MS Word,
Source: templatelab.com
Here is download link for this Sample Coupon Book Template,

Here is preview of another Sample Coupon Book Template created using MS Word,
Source: doctemplates.net
Here is download link for this Sample Coupon Book Template,

Here is preview of another Sample Coupon Book Template created using MS Word,
Source: templatelab.com
Here is download link for this Sample Coupon Book Template,

Here is preview of another Sample Coupon Book Template created using MS Word,
Source: download.microsoft.com
Here is download link for this Sample Coupon Book Template,

Here is preview of another Sample Coupon Book Template in PDF Format,
Source: kodak.com
Here is download link for this Sample Coupon Book Template,

Here is preview of another Sample Coupon Book Template in PDF Format,
Source: ftd.com
Here is download link for this Sample Coupon Book Template,

Here is preview of another Sample Coupon Book Template in PDF Format,
Source: homemade-gifts-made-easy.com
Here is download link for this Sample Coupon Book Template,

Here is preview of another Sample Coupon Book Template in PDF Format,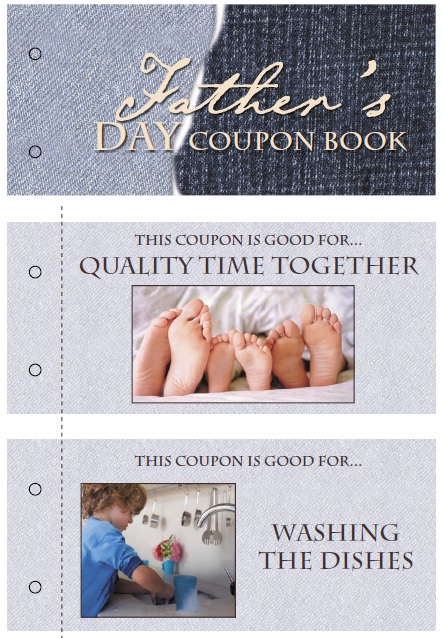 Source: beautyandbedlam.com
Here is download link for this Sample Coupon Book Template,